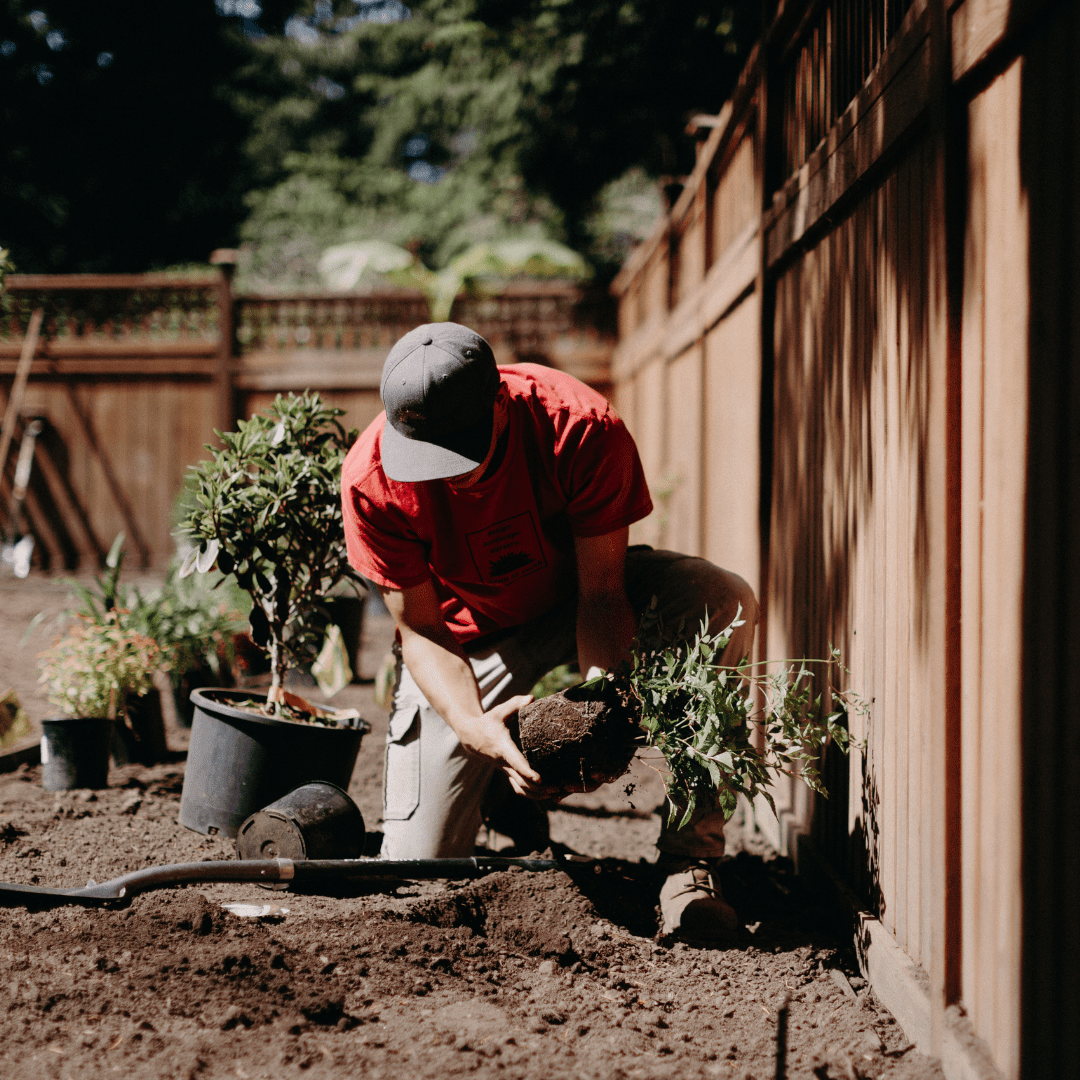 Landscape Construction Company in Victoria, BC
Building a landscape takes careful planning, knowledge and experience.
We can install all areas of your garden, whether it's a stone pathway, pergola, second-story deck, fencing or sod and flower bed. Our machines, or people with shovels, will lay the framework for an incredible outdoor living space that reflects you.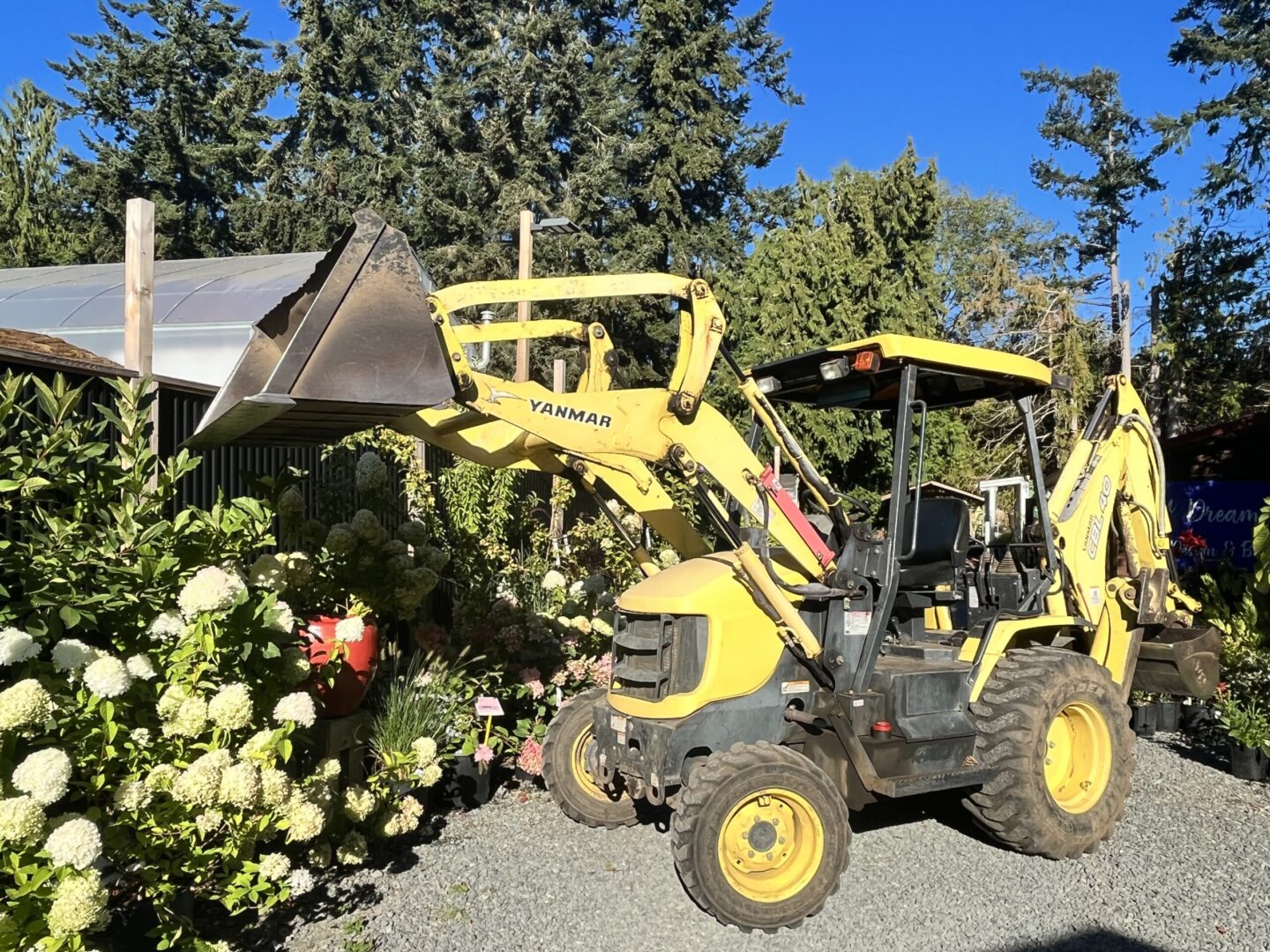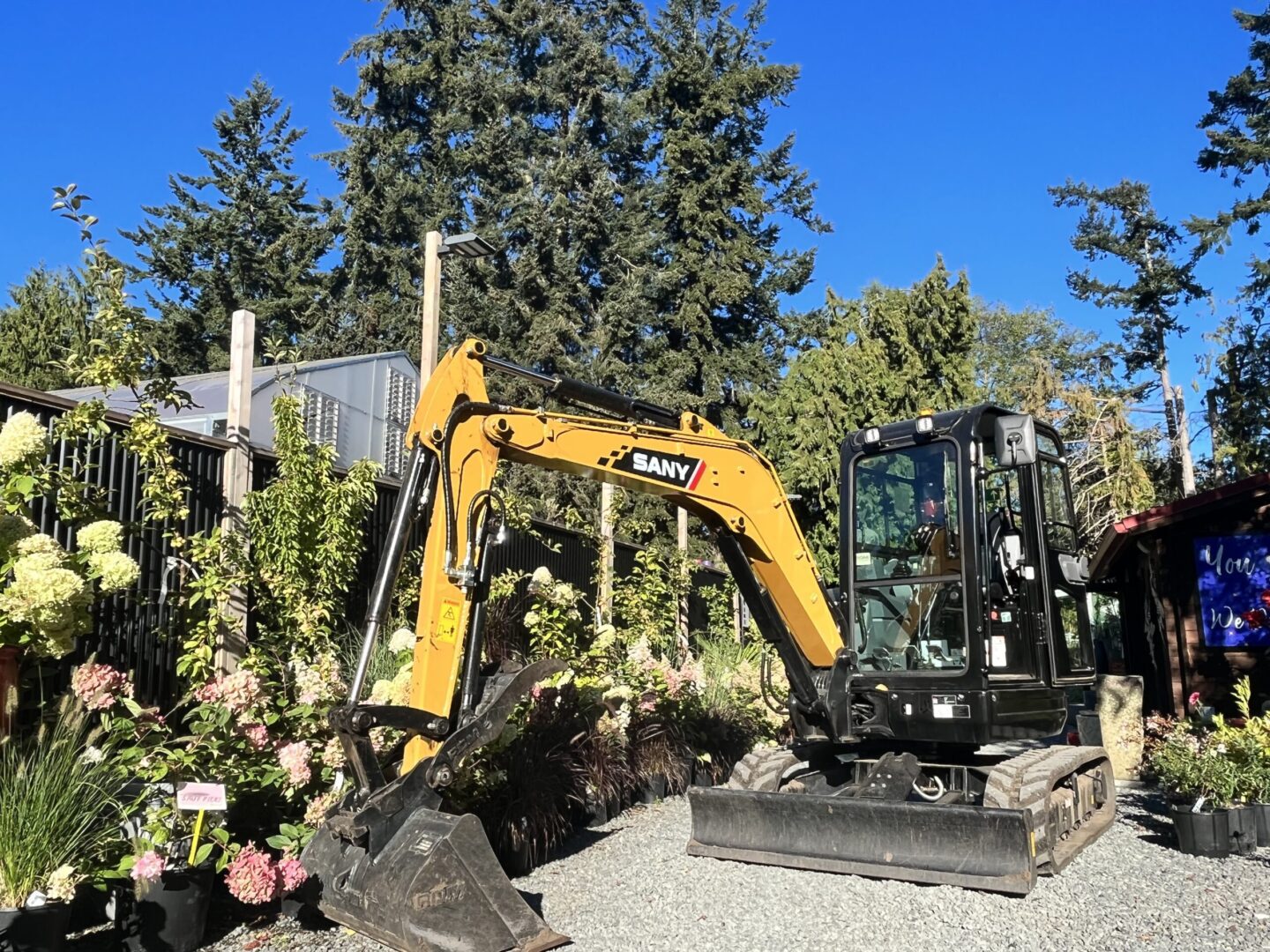 Machine and Operator Services
We have the right equipment to get the job done.
Our machines and operators can:
Our mini dynamic duo moves material and earth in and out through tight spaces. We can access through a 4" wide gate perfect for those smaller hard to reach spaces this set can dig irrigation trenches, perimeter drains garden beds and more! Our larger set of machines can build rock walls, grade driveways ,and make easy work of moving earth or stone.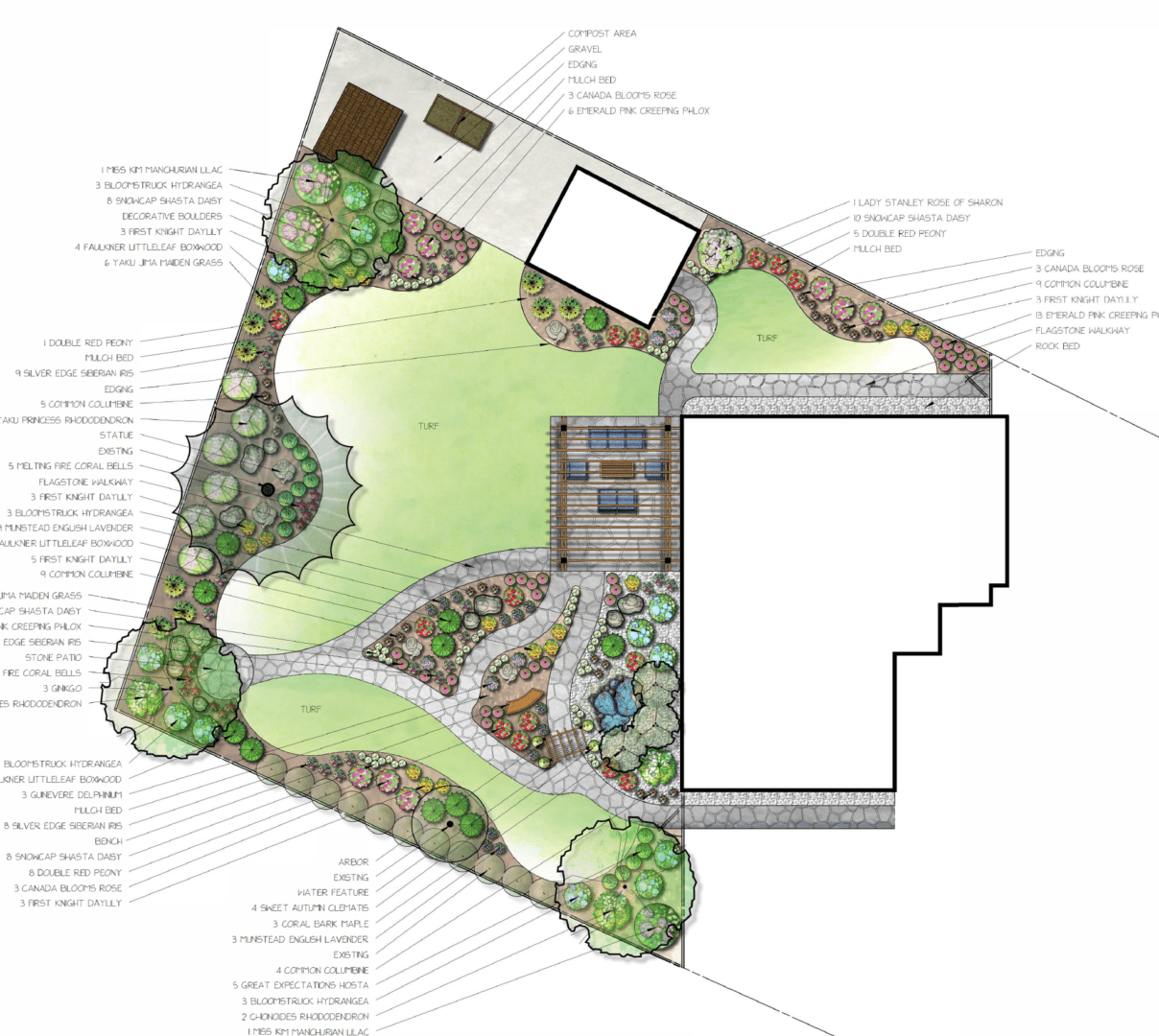 Custom landscapes spring to life with Down to Earth Landscaping!
Planning is key when building your dream outdoor living space. We know the stuff that you don't and can add that professional touch to your project. A design map that saves time and money by predetermining costs and understanding the scope before you start.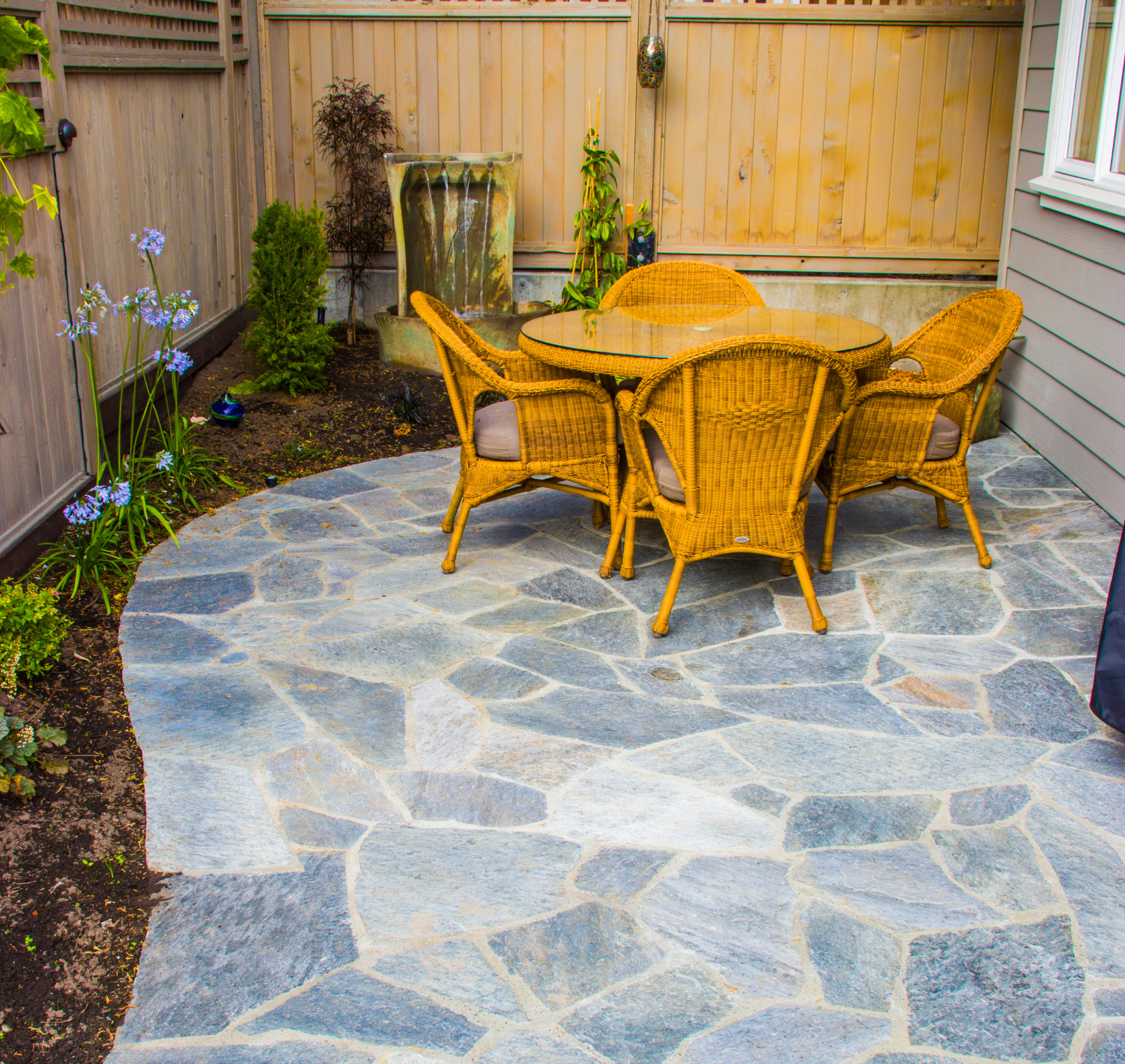 Stonework gives such a permanent and structured feeling to the garden.
Are you walking on a soggy pathway? Is your garden sloping and you need some terraced walls to make it right? Do you dream of enjoying a fire on a summer night?
Our solution-based masonry team can add that structured feeling to your outdoor living space.
Do you need a new place to gather or relax in your outdoor space?
Your deck may be tired, or you simply find yourself sitting across the yard in that sunny spot all the time with your 3-legged lawn chair!
We can provide design and build solutions for you.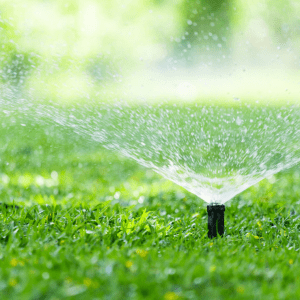 Smart systems save you time, water and money
What's the point of watering if you're just flushing water and money down the drain? Watering your rock walls, sidewalks, the street, your house, or your neighbour's cat, isn't a very efficient use of your water or money.
That's why our irrigation design team professionally plans every smart irrigation system from Down to Earth to provide you with the largest impact total coverage while delivering the smallest loss of unrecouped water (and money).
Our Smart Systems are so efficient that they will even shut off when it's raining.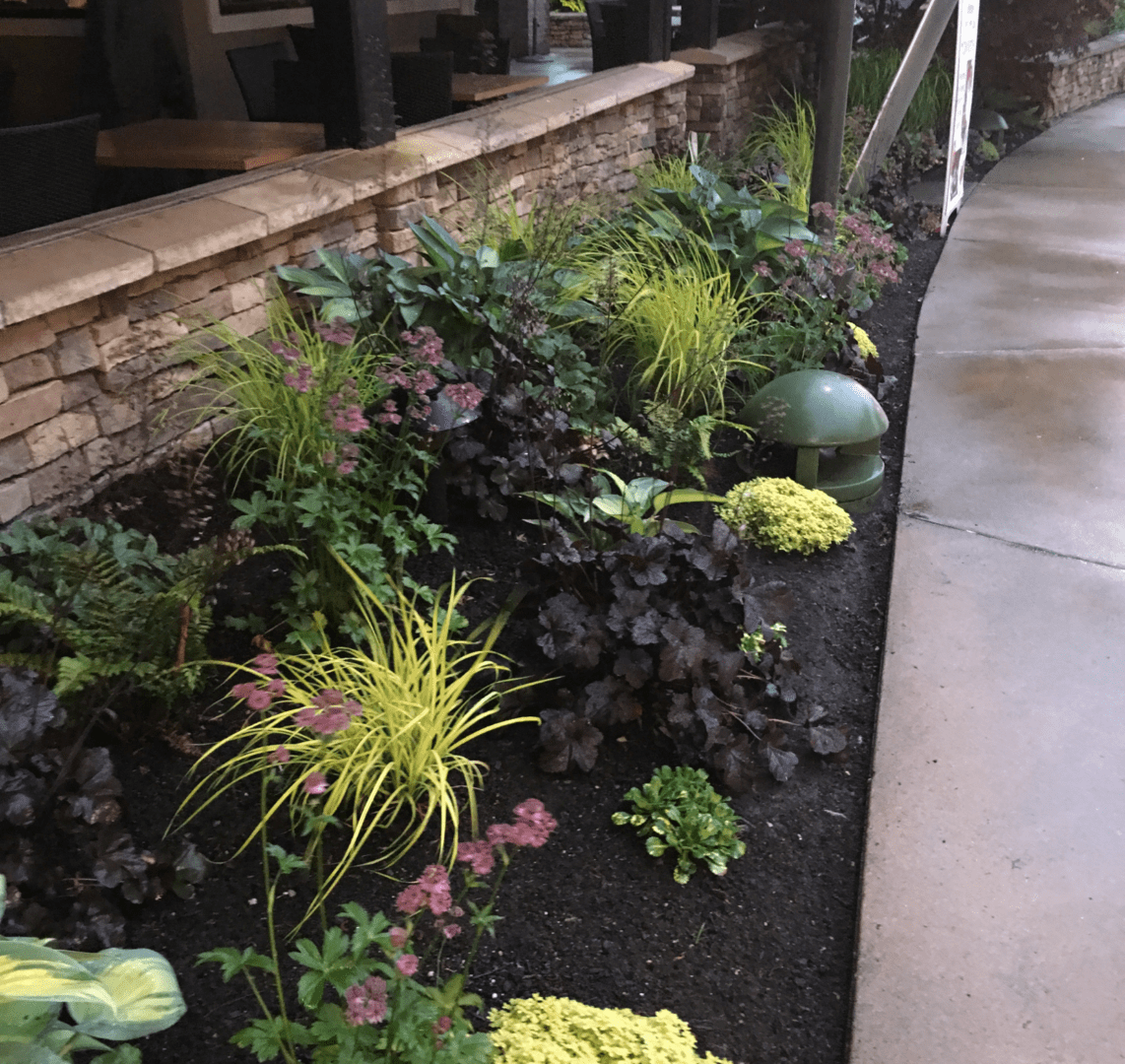 Commercial Landscape Maintenance
Our focus on commercial landscape maintenance is reflected in the properties that we service. Large shopping plazas, office buildings, and hotels are our specialties.
Our crews are set up to deliver the level of service your commercial building requires. Whether it is mulching, pruning, weeding, or mowing, our professional approach ensures that your customers are always impressed with the cleanliness and attention to detail of the gardens on your site.